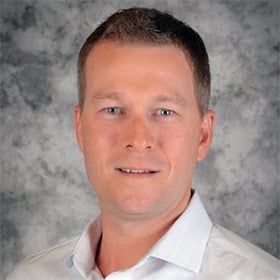 Sierra Pacific Mortgage

Kansas City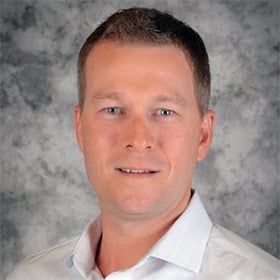 Ryan Underwood
Loan Officer
NMLS #262068
License Information
Kansas Licensed Mortgage Company License MC.0025348. Licensed in Missouri 18-1745. Not Licensed in the State of New York.
License Information
Kansas Licensed Mortgage Company License MC.0025348. Licensed in Missouri 18\-1745. Not Licensed in the State of New York.
ABOUT Ryan Underwood
A successful mortgage starts with a personal touch and a one-on-one meeting to understand your financial goals as well as what you can afford before you shop. As an experienced mortgage originator, I can help guide you, so you understand the mortgage process and make the smartest choice for you or your family. My team offers a full range of fixed-rate mortgages, adjustable-rate mortgages, conventional loans, jumbo mortgage loan options, plus government issued and state bond loan programs.
In addition, I am committed to providing you with timely, helpful communication and friendly, skilled service. At Sierra Pacific, we use top-notch technology, which allows you to submit, view, and sign many of the required loan documents electronically. The result? You save time, and your home loan process becomes easier, and more efficient.
Your goals are my goals, whether it's buying your first home, remodeling an older home, or getting cash out for your next adventure—I'll always make it a priority to match your short-term and long-term financial needs with a great mortgage loan. Ready to start? Contact me today!
Find Us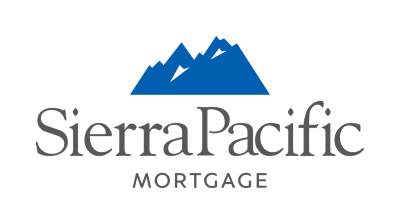 When We're Open
Day of the Week
Hours
Mon

8:00 AM

-

5:00 PM

Tue

8:00 AM

-

5:00 PM

Wed

8:00 AM

-

5:00 PM

Thu

8:00 AM

-

5:00 PM

Fri

8:00 AM

-

5:00 PM

Sat
Closed
Sun
Closed
WHAT OUR CUSTOMERS ARE SAYING
Ryan has been an absolute joy to work with! Corey (his "right hand") is fabulous as well! My realtor referred me to Ryan to help with the purchase of a FSBO. There were some complicated hoops to jump through considering a recent divorce and the property being part of a recently deceased person's estate... Ryan was always readily available - he guided me through each-and-every step of the process. The contract-to-closing time was quite short and limited... without hesitation Ryan made it happen. Despite my abundance of ridiculous questions he was always super fast to reply and never once made me feel anything less than his #1 client. Words cannot express how impressed I am with Ryan and Sierra Pacific Mortgage... each step of this was absolutely painless... I would go as far to say that this purchasing experience was "enjoyable" all thanks to Ryan and his team. In the future Ryan and Corey will be my automatic "go-to" for any and all mortgage needs. Look no further... this team is the best that the mortgage world could ever offer!!!
My husband and I found ourselves needing pre-approval for a home mortgage faster than we thought and within hours (after normal business hours by the way) Ryan delivered just what we needed. Throughout the entire process Ryan was easy to get in touch with and always had time to answer our questions. Our loan was ready in record time (weeks before closing!) and Ryan walked me through the HUD the day before we closed to be sure I felt prepared. Ryan is awesome!
Easiest and fluid mortgage experience I've ever had. Personal. Professional. Ryan has your best interest in mind. Will definitely use him in the future.
Ryan just recently helped us with the purchase of a new home and he was excellent! He answered all my questions quickly called to check on how things were going and came the day of our signing for questions as well! He was knowledgeable and very helpful though the whole process! I would recommend him to friends or family!
Ryan is wonderfully professional highly organized and a real advocate for me and my family. I had an exceptional experience and would absolutely recommend him!
Ryan helped us with our mortgage and made the process easy and painless. The industries that Ryan and I are employed in give us the opportunity to work with one another on a regular basis. In those dealings over 10 years now our mutual clients have nothing but wonderful things to say about Ryan. They appreciate how he operates his business and how he treats you with the utmost respect along the way. He is organized efficient extremely competent and has an excellent rapport with people. Ryan knows the importance of educating his clients which in turn leads to solid mutual solutions of the clients needs. All while providing a high level of customer service. I know he will go above and beyond to help each and every client.
Ryan and Corey were absolutely amazing! They were very knowledgeable and they made our process of buying a house smoother than silk! I HIGHLY recommend using Ryan if you are purchasing a home.
Ryan is the exception when it comes to the mortgage industry. My husband and I were so impressed with his attention to detail and genuine concern. Most impressively he answers the phone every time I call!! You won't find anyone better than Ryan
Ryan an amazing personable guy to help with your mortgage needs. He made the process extremely easy and helped guide us through every single part of it. The rates are great and his knowledge of the industry helped out a ton. I will definitely be working with Ryan again!
You guys are the best!!! Thank you for your help to get us through all of the paperwork and craziness! It feels amazing being in our new house!
Ryan made everything so simple to understand and his customer service was outstanding. Highly recommend him to anyone buying a home or refinancing.
Ryan is very knowledgeable and always available to answer even the simplest questions. We've already referred some of our friends to him! Extremely positive experience. Thank you Ryan!
My case was quite complicated and it took a long time to cross the finish line. But Ryan did not give in and we finally closed recently. Thanks much Mate.
I was purchasing as a FSBO from my daughter. Ryan walked us through every detail so that we were able to complete the transaction in less that a month without a single problem. He came to the closing to make sure everything was going well. He or his team answered several emails and phone calls a day from us. Very professional and works hard for his customers!
I'm a first time home buyer and Ryan could not have made the process any easier. He was in constant communication with me from when I made my offer all the way through closing. He was extremely helpful and responsive with any questions I had and made sure that I knew what I was doing and what everything we were doing made sense. He also got me a great rate. I will definitely be calling him again next time I purchase!
Ryan is a friendly and kind gentleman who conducted his business in a relaxed atmosphere. He was supportive and encouraging and put us at ease during the whole home mortgage process.
Ryan is a pleasure to work with! Smooth transaction from app to close. I would recommend Ryan to anyone with a mortgage need.
Ryan was great to work with. He was very patient and easy going and always easy to get a hold of! We are very appreciative!
We refinanced with Ryan and he made the process incredibly easy. He answered my 100 questions and went above and beyond to make sure all of our needs were met. I highly recommend using Ryan.
Extremely helpful and was always available. Ryan took the time to walk me through each and every step of the home buying process. Thanks for the help.
We have worked with Ryan for both a refinance as well as a new home mortgage. Both times Ryan was extremely professional kept us informed each step of the way and made the process easy! We highly recommend Ryan!
We were referred by a friend to Ryan when we purchased our first home. Ryan was very helpful and walked a couple of first time home buyers through the process and made what can be a stressful situation very hassle free. When we purchased our second home I fell for one of the commercials on the radio of another lender in town that seemed to make incredible promises. It turned out to be a huge mistake and we contacted Ryan who was able to put us into a loan with the terms that we were looking for. I will not make the same mistake twice and will contact Ryan if we are looking to re-finance or purchase another house down the road. Ryan went out of his way to educate us and work with us.I would refer Ryan to anyone looking to purchase or re-finance a home.
Ryan the Mortgage guy does it again! Trust and satisfaction every time. Thanks for the help.
Thank you for everything you have done to secure this refinance for me. I can't begin to let you know the relief I feel knowing that I can stay in my home.You are a marvelous representative for your company and your profession. I will recommend you highly to everyone I know who wants to purchase or refinance a home. Again thank you for helping me through all of this and giving me the opportunity to breathe again. Couldn't have happened without you!
Ryan helped me and my wife with the purchase of our home last September. He made the process as painless as it could have been and was open and honest about our options had good insight on the best options and was available to answer questions before and even after the purchase
Ryan Underwood was an amazing help during my refinance. I was referred to him by a friend and he would be the first person I would refer to others! He made the process of refinancing so remarkably easy that I felt like I wasn't doing enough! Ryan walked me through every piece of paperwork. He was accessible and responsive to every question. Ryan was patient and super knowledgeable which relieved so much of my anxiety during the refinance process!
Absolutely A+ professional service from Ryan and his team. Difficult process made easy. He was recommended by family and I'd feel confident referring Ryan to the closest of family and friends. Thanks again we're loving the new house!
Ryan was great to work with! He made our refinance experience a breeze and helped save us a TON of money!
Ryan and team were very knowledgeable helpful and easy to work with during our first home buying experience. I would highly recommend using Sierra Pacific Mortgage!
As first time home buyers you need someone like Ryan to walk with you through what can at times seem like a very tedious process. Ryan was very professional and patient. Even when we were not first time home buyers Ryan worked very diligently to close our deal as fast as he could. I would recommend you call Ryan Underwood.
Ryan Underwood with Sierra Pacific Mortgage made the home loan process smooth and painless for us. It was nice having Ryan handle the loan issues which was one less thing to worry about during a busy move. I definitely recommend using Ryan as your mortgage broker.
Ryan was great. Very easy to work with and I will definitely refer my friends to him. We are in the process of buying a house and using Ryan for the financing part.
Would definitely recommend Ryan to anyone buying a home! We would NOT have made it through the process of buying our first home without him! Excellent service!
I came to Ryan as a first time home buyer. My purchasing situation was a bit unique. Ryan made the process very easy to understand and made it seem much easier then I anticipated. He worked hard to make the numbers come out just right in the end. I really appreciated his effort and kindness!
Words cannot describe how I feel today- I never thought this day would come! Ryan was beyond amazing- if there was a word that describes patient understanding committed truthful and humble it's the best word to describe him. My background was not the best and my credit was far from perfect but he never treated me like a score- he worked early mornings and late nights to help find ways to make sure I was ready for today! He treated me like a friend he guided me the whole way and I will forever be grateful. This is more than just a business for him it is a passion- driven through the work that he does. Ryan I thank you- today and forever. You helped my family and I move from a house to a home! Thank you!!!!
Honest personable & accessible. Ryan worked on a difficult loan for a long time. He answered any questions I brought to him. I would recommend him to family and friends.
Ryan helped me refinance due to my divorce. He was easy to work with and was able to make it happen. I am glad I was able to work with him and recommend him to anybody that wants a smooth and easy process. Thank you very much.
I literally cannot think of enough good things to say about Ryan! He has helped me out of two very bad situations and in doing so saved me a great deal of money and anxiety. He is honest and knowledgeable and gets things done in a timely manner and makes the process as easy and painless as possible. I trust him completely to take care of all mortgage related issues.
Ryan is a great broker and very friendly & attentive to all of your needs regarding financing and refinancing.
Ryan was very pleasant and he knows his job. I will definitely refer people that are looking into buying a house. Ten stars to Mr. Underwood
Ryan was so helpful and professional! But also very personable so we didn't ever feel uncomfortable asking questions which we had a lot of because it is our first house! He was very nice and knowledgeable!
Ryan is the most honest and helpful lender that I have had the honor to do business with. All of my questions that I asked (numerous) were professionally and completely answered. Thanks!
Ryan was really helpful in our process to purchasing a home. He worked diligently and always answered my questions promptly. Being a first time home buyer I had no idea what I was doing but Ryan made the process so simple and easy to understand. Thank you Ryan!
WATCH US IN ACTION
WE'RE OVER 30 YEARS STRONG

Get to know Sierra Pacific Mortgage. With over 30-years of experience, we understand the loan process.

WE ARE ONE SIERRA

We're the #ONESIERRA family and we're growing! Join our team today.

MORTGAGES ARE FOR EVERYONE

At Sierra Pacific Mortgage, we believe everyone should have the opportunity to experience the dream of homeownership.