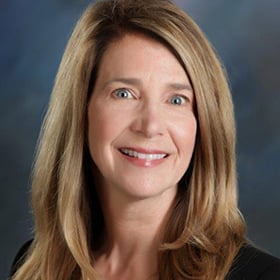 Sierra Pacific Mortgage

FOLSOM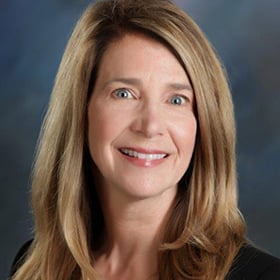 Judi Gavia
Sr. Mortgage Specialist
NMLS #284937
950 Glenn Drive, Suite 150
US
License Information
Sierra Pacific Mortgage Services, Inc., Licensed in Arizona under License No. 0905006. Licensed in California by the Department of Financial Protection & Innovation under the Residential Mortgage Lending Act 417-0015. Licensed in Hawaii HI-1788 and MS109. Licensed in Nevada 3268. We provide mortgage lending and brokering services. Licensed in Oregon under License # ML-460. Licensed in Tennessee 109426. Not Licensed in the State of New York.
License Information
Sierra Pacific Mortgage Services, Inc., Licensed in Arizona under License No. 0905006. Licensed in California by the Department of Financial Protection \& Innovation under the Residential Mortgage Lending Act 417\-0015. Licensed in Hawaii HI\-1788 and MS109. Licensed in Nevada 3268. We provide mortgage lending and brokering services. Licensed in Oregon under License # ML\-460. Licensed in Tennessee 109426. Not Licensed in the State of New York.
ABOUT Judi Gavia
Judi Gavia is a 25 year veteran in Mortgage Lending, having assisted hundreds of borrowers obtain their dream of home ownership. She has built a solid reputation in the industry as tirelessly representing the needs of her clients by always going the extra mile to reflect the importance of every loan transaction. Judi recognizes that you have many options in mortgage lending and works hard to earn the trust of the clients she serves. Specializing in Conventional, FHA, VA, jumbo, owner occupied and investment financing, Judi's goal is to find the right loan for your needs. It is paramount in all that she does and following through on her commitments is what makes her stand out from the mortgage lending crowd. Whether it's a purchase, a refinance or you have questions about the process, get in touch with Judi. Contact Judi today for all of your real estate financing needs in California, Nevada, Oregon and Arizona. Promises Made, Promises Kept! BRE# 00799790
Find Us
950 Glenn Drive, Suite 150
US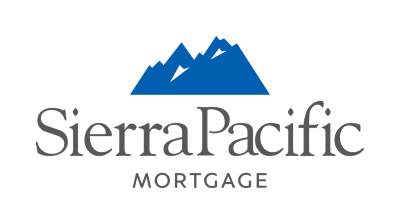 When We're Open
Day of the Week
Hours
Mon

8:00 AM

-

5:00 PM

Tue

8:00 AM

-

5:00 PM

Wed

8:00 AM

-

5:00 PM

Thu

8:00 AM

-

5:00 PM

Fri

8:00 AM

-

5:00 PM

Sat
Closed
Sun
Closed
true
WHAT OUR CUSTOMERS ARE SAYING
I recently bought my first home with Judi Gavia's help with the financing and had a wonderful experience from start to finish. Judi guided me through the entire process and was so responsive professional patient and friendly. I felt completely comfortable asking Judi any questions and always received concise clear direction that allowed me to make informed decisions. I highly recommend Judi and Sierra Pacific Mortgage Company to anyone looking for the financing to purchase their next home!
We worked with Judi Gavia on a very challenging refinance and she accomplished everything that we needed. We are excited and thankful for all that she did. Judi you have a lifetime of referrals from us. When my clients or friends are looking for mortgage financing I'll drive them to you myself!!
So grateful! Judi Gavia does it again!! We once again highly recommend Judi Gavia and her Sierra Pacific Mortgage team. Judi always provides top-notch personal service. From the beginning until the final loan documents are signed she makes the loan process seamless. She explains each step and makes getting the necessary documents to her a breeze. We cannot thank Judi enough and appreciate the level of personalized service we always receive from her!
This is my second time working with Judi Gavia and Sierra Pacific Mortgage on my financing. I started this process on May 27th and my loan funded and recorded on June 18th! I always appreciate how quick and efficient Judi is throughout the entire process she is a true professional. I will definitely recommend and utilize her again!
Having just closed my refinance through Sierra Pacific Mortgage my second time working with Judi Gavia I would recommend Judi to anyone who is looking to buy or refinance. She is just amazing. Her customer service is unmatched she is incredibly thorough and well organized. Her proactive approach and timely communications make the process very simple and FAST! Judi is incredibly professional and prepared. She clearly works very hard for her clients and is all in. The thing I like best about working with Judi is I know I can trust her. She protects her clients and looks out for their best interest. I value and trust her honesty!
Thank you Judi Gavia for another successful transaction. My family and I have completed a number of mortgage purchases and refinances with Judi each one impeccably executed. Judi represents the finest in customer service. Her dedication to integrity performance preparedness completeness advocacy and communication makes the process go smoothly and painlessly. Every transaction we've done has been a 10 out of 10 and we continue to highly recommend Judi for any mortgage purchase or refinance!
It has been a real pleasure working with Judi Gavia and Sierra Pacific Mortgage on two of our loans. We are extremely satisfied with Judi's services! She is very knowledgeable professional and always very responsive to our needs and questions. She made the entire loan process seamless and enjoyable! We highly recommend Judi and will refer her to family and friends. Thank you!
It is with the utmost confidence that I recommend Judi Gavia for any and all of your home mortgage needs. An absolute professional at all times extremely reliable and efficient and always willing to put in the extra effort to accomplish goals in a timely manner. I have worked with Judi several times in the past and will absolutely contact her in the future when the time comes again. Thank you Judi for all your expertise and patience it has been a pleasure as always.
Judi and Sierra Pacific Mortgage Marlin and I want to thank you for taking care of us during the refinancing of our home. Thanks to you it was a simple process although we know how hard you worked to keep it simple for us. We will confidently refer you to family friends and colleagues!
Thank you Judi. We are extremely happy that we switched to you and your company Sierra Pacific Mortgage. We experienced your professionalism and we are very thankful. Everything was so smooth we were always confident in your suggestions and decisions. Thank you again for assisting us with our refinance. It was a great experience!
This was my second time working with you Judi. The first time to purchase our home the second to refinance to a lower rate saving me hundreds of dollars monthly. You were awesome to work with and I will definitely recommend you to anyone that I hear of who is interested in a purchase or refinance. Thank you so much!
Judi I wanted to take a moment to say thank you for helping us achieve our dream of homeownership. We are so excited for this new chapter and it would not have been possible if it were not for you and your team. I will always refer my friends and family to you and Sierra Pacific Mortgage for this process. You made it easy and stress free for us and we appreciate you so much! Thank you.
I knew purchasing a home for the first time would be an arduous process. There are many horror stories about buying a house the task at times seemed too great to begin. I was introduced to Judi Gavia at Sierra Pacific Mortgage. It was a pleasure working with her. She has a knowledge base responsiveness and level of communication about which I could not say enough. At every step of the process she was proactive and in times of adversity she was nimble and had the solutions. Her professionalism was superb throughout and made the once daunting task rather easy. I will recommend her to anyone in search of purchasing a home or refinance.
I just completed my sixth or seventh loan transaction with Judi Gavia and Sierra Pacific Mortgage and I have to say she is the real deal. Judi is smart thorough and extremely knowledgeable about the industry and the current state of interest rates. She will fight for you to get the best deal for you given your unique situation. She makes the process as swift as possible and delivers impeccable customer service. Most importantly I trust her one hundred percent which is a rare thing to find.
Judi you have been awesome to work with thank you so much! You're the best and after everything our family has been through you not only closed our purchase but closed it early. I am truly grateful for your hard work thank you so much.
Thank you for assisting us with our refinance Judi. You are regarded very highly by those in your industry that we have had contact with and by us as well. We are always assured that nothing will ever fall through the cracks when you are involved.
Judi Gavia and the team at Sierra Pacific Mortgage were always available no matter what time of day we emailed or called. It was very comforting to us as first time home buyers to work with a lender who was always willing to explain the process and next steps with us. If you're looking for a lender Sierra Pacific Mortgage is the way to go! I couldn't imagine going through the home buying process with anyone else. Thank you Judi for a great experience!
Judi Gavia with Sierra Pacific Mortgage was outstanding. All of the documents and information required were requested up front so there was not a lot back and forth. Everyone was very professional and promptly responded to my questions throughout the process. I received a great interest rate and will definitely utilize Judi again
Judi was wonderful to work with she worked quickly and thoroughly in prepping our loan. Judi was always available to answer our questions and she would get back to us quickly and calm our anxieties. We would absolutely refer Judi to friends & family.
Judi was awesome. Almost always available and if not would get back to us within the hour. She was professional and very nice to deal with. I highly recommend her to anyone seeking a mortgage. Thank you Judi for assisting us with the financing for our new home.
Thanks so much for your help and hard work for the financing on my first home I'm very excited for the next steps. I greatly appreciate you and your team ensuring I was able to get it all done early. I will definitely refer you and Sierra Pacific to my friends and family. Thank you for making this happen!
Judi Gavia exudes professionalism and truly went above and beyond to secure the perfect loan for my husband and myself. Judi was recommended by our real estate agent as were looking to purchase a home in Granite Bay. It was clear early on that she is very well connected in the real estate industry and made personal contact with the selling agents on homes we put offers on to let them know that we were pre-approved. She even went as far as meeting us at one of the homes to personally speak to the selling agent on our behalf. We were in contact with Judi for approximately 8 months during our search and she was incredibly informative and responsive to every question we had during the process. She worked with us to secure a competitive rate once we locked in our loan and we are truly appreciative of her efforts. She was even present at the signing of closing documents to answer any final questions! We've never experienced this kind of service with mortgage lenders in the past and we would highly recommend Judi Gavia to our friends and family!
We could not have asked for a better loan officer to work with as first-time homebuyers. Judi and her team made the process smooth and easy. She is honest and realistic and she always explained what to expect throughout the entire process. Go with Judi!
Judi awesome work for us! Words can't describe how grateful we are for you as well as your team. We can only imagine the amount of work it took to make this early closing happen but we are overjoyed and excited to move into our first home together! We will definitely tell people about this and send them your way. Thank you for all you've done for us!
Judi thank you for all your hard work and assistance through-out this process. Your knowledge and professionalism really made the process straight forward. We will definitely highly recommend you to anyone looking to purchase a home or refinance. Thank you again for making our purchase such a great experience!
Judi is one of a kind! Extremely knowledgeable and customer-focused. Her attention to detail was impressive and appreciated. She kept me apprised of status every step of the way. I will happily refer Judi Gavia in the future. VERY positive transaction.
Judi Gavia at Sierra Pacific was a tremendous help for my husband and I during the loan process. I can say that the experience of buying our first home went very smoothly and was painless with the help of the professional expertise from Judi Gavia. We are so happy with our experience and will refer Judi to our friends and family.
Judi Gavia is an absolute professional in her field. Her dedication through this whole process was incredibly smooth and timely. We would definitely use her again and refer her to all of our friends! Thank you for making the loan process so easy for us.
Judi Gavia worked so hard to make sure we had the best rate and went the extra mile to help us with the VA loan application. She was always quick to get back to me and answer all my questions. We can't thank you enough for all your help Judi!
Thank you so much for all you did we are very excited to get the keys to our first home! We really appreciate all your hard work on our loan and helping in the process to make this happen. This was a huge milestone for us and we will always be thankful to you.
Judi is such a joy to work with! She is incredibly responsive throughout the entire loan process and has a keen eye for detail. She works hard and goes above and beyond for her clients to ensure they are getting the best rate. I will continue to use Judi as my loan agent and would recommend her to anyone wanting excellent service!
Working with Judi was a wonderful experience. Her endless wisdon and professionalism, combined with her personal, caring demeanor made the entire loan process seem easy. We definitely knew we were in good hands!
Knowing that we were not an easy conventional loan, Judi stuck with us throughout the entire process and kept us well informed and made our dream of owning a home of our own a reality. Thank you Judi for hanging tough with us and making our dream come true, you were AWESOME!!!!
WATCH US IN ACTION
WE'RE OVER 30 YEARS STRONG

Get to know Sierra Pacific Mortgage. With over 30-years of experience, we understand the loan process.

WE ARE ONE SIERRA

We're the #ONESIERRA family and we're growing! Join our team today.

MORTGAGES ARE FOR EVERYONE

At Sierra Pacific Mortgage, we believe everyone should have the opportunity to experience the dream of homeownership.