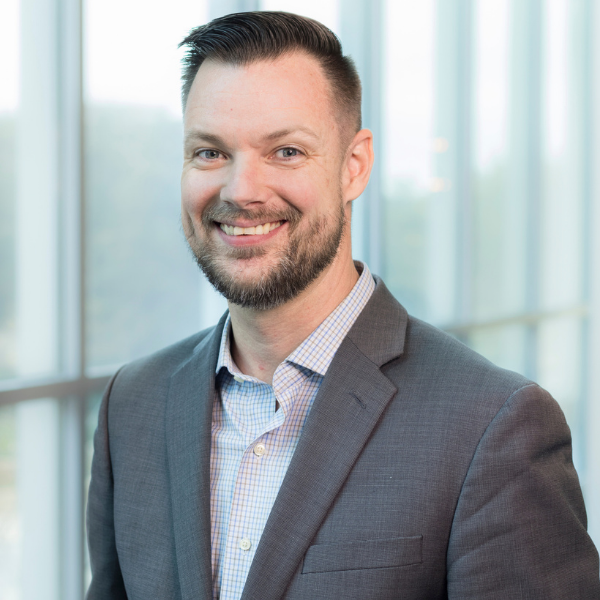 Sierra Pacific Mortgage

Fair Oaks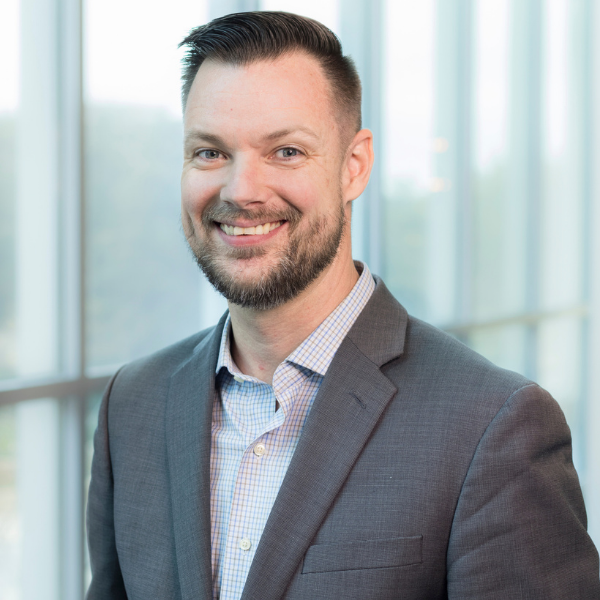 Josh Tapp
LOAN OFFICER
NMLS #1558114
950 Glenn Drive, Suite 150
US
License Information
Licensed in California by the Department of Financial Protection & Innovation under the Residential Mortgage Lending Act 417-0015. Licensed in Idaho MBL-195. Not Licensed in the State of New York.
License Information
Licensed in California by the Department of Financial Protection \& Innovation under the Residential Mortgage Lending Act 417\-0015. Licensed in Idaho MBL\-195. Not Licensed in the State of New York.
ABOUT Josh Tapp
Integrity is the cornerstone of my business. I believe a mortgage should be about building relationships, and helping my customers achieve their home financing goals, its not just a transaction. As your confident mortgage professional, I take a consultative approach to the home loan process by customizing each home financing solution to my customer. Its important to me to tailor the mortgage to their unique financial needs. Whether you are purchasing your dream home, refinancing your current residence or investing in additional property, I can help you find the right loan program for you. Contact me today.
Find Us
950 Glenn Drive, Suite 150
US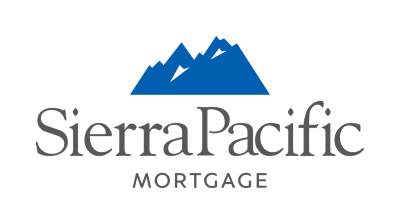 When We're Open
Day of the Week
Hours
Mon

8:00 AM

-

5:00 PM

Tue

8:00 AM

-

5:00 PM

Wed

8:00 AM

-

5:00 PM

Thu

8:00 AM

-

5:00 PM

Fri

8:00 AM

-

5:00 PM

Sat
Closed
Sun
Closed
true
WHAT OUR CUSTOMERS ARE SAYING
We did our refinance with Josh and he made the process to easy with little effort on our part. He was honest and straightforward with our options. He guided us along the way and always helped us keep on top of signings with timely reminders. Josh was so easy to work with and so encouraging! We highly recommend him!
Josh Tapp was fantastic to work with during our refinance. He was a great communicator in every way from timelines to what we needed to have ready along the way. We highly recommend!
Josh was awesome! Super knowledgeable and always took the time to answer all the questions we had. Highly recommend him to anyone in need of a loan!
My husband and I worked with Josh Tapp for the mortgage on our new home. I can't adequately put into words how thankful we are to have worked with him. He was very thorough and helped us decide on a price range for a home we could truly afford. We are so grateful for all his work and for making the home buying process as painless as possible!
Handling a loan for an individual who is considered self-employed takes extra effort and skill. Josh went the extra mile to help his underwriting team through the process to close before the end of the year. From one financial professional to another Josh has my highest recommendation.
Josh Tapp was very helpful during our refinance process. He was professional friendly and always kept us updated throughout the process. Thank you Josh for your assistance in helping us meet our financial goals.
Josh Tapp provided seamless service in refinancing our home loan. He was very thorough and efficient in explain our options and guiding us through the process. Josh is very passionate about what he does and helping people make decisions that best suit them. His personal commitment and passion make him a great realtor/lender.
Working with Josh was a wonderful experience! He communicated well and made the entire process easy. We appreciated his honesty and attention to detail. I will recommend Josh and his team at Mortgage Bankers Acceptance Company to anyone looking for a home loan or refinance for their home.
I highly recommend Josh Tapp. He is a very professional yet personable lender. He made sure to assess my personal and financial goals from the beginning! He is very knowledgable and makes sure to explain the process very thoroughly. We are first time home buyers and I couldn't believe how smooth Josh made the whole process. Before I knew it escrow was closed all my goals were met and we were finally in our dream house. I cannot recommend him enough! I have nothing but amazing things to say about him and the company he represents. Josh knows what he is doing and what's even better-he enjoys what he does. He is not pushy and really wants what's best for you and your family which is quality not all lenders have.
Mortgage Bankers have been a great company to work with especially with Josh Tapp. His expertise patience and professionalism are top-notch. We wouldn't have gone with anyone else for our current refinance. Thank you Josh for everything and making this process stress-free and pretty easy!
My loan officer Josh Tapp provided excellent service and worked hard to meet all of my needs. He was very thorough in explain the process. More importantly he took the time to ask what was most important to me and what my goals were with regard to my home purchase and future needs. I have already recommended him to a family member and will continue to do so to those I know. While exciting to purchase a home he helped to eliminate my fears and eased me through the process!
My representative Josh Tapp was helpful professional reassuring kind and made sure I was well informed throughout the entire process.
Josh provided high quality service. going above and beyond to help us with our refinance. He communicated with us each step of the way and spent significant time looking at different options to find the best solution for us. I highly recommend using Sierra Pacific Mortgage and requesting reaching out to Josh Tapp if you are interested in buying or refinancing your home.
I could not have asked for a better company and employees to work with for buying our first home. I worked with Josh who was fabulous talked us through the whole process and kept us informed the whole time. I would highly suggest you work with them to buy or refinance your home!
I heard about Josh through a very good friend of mine who also is a realtor. I was curious about rates and after a quick talk with Josh we determined that it was a great time to refi. The next few weeks were filled with updates expertise and professional guidance from Josh. Things were simple and explained thoroughly. I would recommedn Josh and co. for a refi any day. 
I highly recommend this company. Our Mortgage Loan Originator was Josh Tapp and he was there with us every step of the way. He answered all my questions even if I have already asked them before. He made this process very stress free and I hope to do business with them in the future. 
Joshua Tapp was amazing to work with and I highly recommend him!
I recently purchased my first home. The whole process went very smoothly and Josh helped keep us updated and on track the whole time. With the exception of the normal nerves and pains of buying a home the whole process was easy and totally painless! Couldn't have asked for a better first home buying experience! 
Josh Tapp was not only AMAZING but patient and kind. He reviewed my financials offered suggestions and answered all my questions without hesitation. I knew I was in good hands when he told me that if "The numbers don't make sense we won't move forward." Josh kept me informed the entire process of my refinance and in several short weeks it was complete. Sweet and simple with no drama. Can't ask for a better outcome. 
My wife and I were recently looking to refinance our home and we wanted to find someone to help us with that. We made an appointment to meet with Josh because he was highly recommended and after working with him it is easy to understand why. With so many options available it's important to find the right person to help with your financial needs. Josh is that person. He always greets you with a warm smile. He's motivated to secure you the best deal possible and he truly cares about his clients. There's no need to spend any more time looking Josh will take great care of you and your family. I know because he did the best job for mine.
Josh was a pleasure to work with. He made the refinance process painless and smooth.
Josh Tapp was amazing to work with!! He made things flow so easily and is always positive. He woul answer questions and emails in timely manner which is very important when you are anxious about the process!! I would recommend him to anyone!!
My husband and I had a wonderful experience working with Josh Tapp with Sierra Pacific Mortgage in refinancing our home. From beginning to end he was informative extremely thorough and attentive to our financial needs all the while making sure that we were getting the best deal possible. This was our first experience working with Josh and we would highly recommend Josh and his company to anyone.
Josh Tapp is an outstanding individual. A great communicator and a true professional. We were extremely pleased with the entire process and highly recommend Josh.
Josh and the team really strove to get our 21 day escrow closed in a timely manner even after some last minute funding changes arose they worked extra hard and made sure it all went through! Thanks guys!
We decided to refinance our house. We started with another mortgage broker and we were so lost and confused. We decided to switch and try out Josh Tapp. He explained the process every step of the way and we knew exactly what to expect. We'd recommend him to anyone looking to refinance. 
Josh was amazing to work with! he made the process of buying a house stress free. He was always quick to respond and everything went incredibly smoothly. Thank you for all your help! 
We had a great experience with Josh at Mortgage Bankers. Our refinance was done quickly and with no problems. Going to save us a bunch of money.
We went with Sierra Pacific Mortgage Company six years ago when first purchasing our home. When it was time to refinance we chose to go through Sierra Pacific again. We worked with Joshua Tapp and he was amazing! He was flexible with my husbands busy schedule and spent time with us talking about our dreams and gathering information about our financial goals. He was incredible! He kept us up to date with the progress of our refinance was up front with all the costs and was so much to work with! If you just want to see what options are out there for your financial goals I highly recommend Joshua Tapp and the Sierra Pacific Mortgage Company.
This company is great!!! Digital processing made simple friendly attitude great communications and just a wonderful experience.
Josh Tapp thank you so very much for your expertise with my home refinance. Josh provided me with honest reliable information and was organized thorough professional and kind. Josh took the time to find out what my objective was and he delivered. Josh you are "AMAZING"! 
WATCH US IN ACTION
WE'RE OVER 30 YEARS STRONG

Get to know Sierra Pacific Mortgage. With over 30-years of experience, we understand the loan process.

WE ARE ONE SIERRA

We're the #ONESIERRA family and we're growing! Join our team today.

MORTGAGES ARE FOR EVERYONE

At Sierra Pacific Mortgage, we believe everyone should have the opportunity to experience the dream of homeownership.