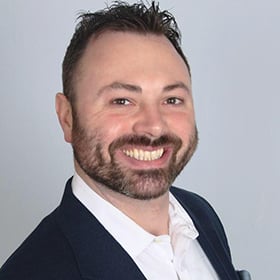 Sierra Pacific Mortgage

Windham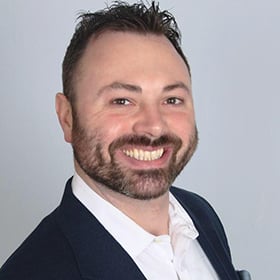 Christopher Graves
Retail Sales Manager
NMLS #56904
25 Indian Rock Road, Suite 21
US
License Information
Licensed in Massachusetts, Mortgage Company MC1788. Licensed in Maine SLM9214. Licensed by the New Hampshire Banking Department 13092-MB. Rhode Island Licensed Lender/Broker 20072187LL and 20072185LB. Not Licensed in the State of New York.
License Information
Licensed in Massachusetts, Mortgage Company MC1788. Licensed in Maine SLM9214. Licensed by the New Hampshire Banking Department 13092\-MB. Rhode Island Licensed Lender/Broker 20072187LL and 20072185LB. Not Licensed in the State of New York.
ABOUT Christopher Graves
A successful mortgage starts with a personal touch and a one-on-one meeting to understand your financial goals as well as what you can afford before you shop. As an experienced mortgage originator, I can help guide you, so you understand the mortgage process and make the smartest choice for you or your family. My team offers a full range of fixed-rate mortgages, adjustable-rate mortgages, conventional loans, jumbo mortgage loan options, plus government issued and state bond loan programs.
In addition, I am committed to providing you with timely, helpful communication and friendly, skilled service. At Sierra Pacific, we use top-notch technology, which allows you to submit, view, and sign many of the required loan documents electronically. The result? You save time, and your home loan process becomes easier, and more efficient.
Your goals are my goals, whether it's buying your first home, remodeling an older home, or getting cash out for your next adventure—I'll always make it a priority to match your short-term and long-term financial needs with a great mortgage loan. Ready to start? Contact me today!
Find Us
25 Indian Rock Road, Suite 21
US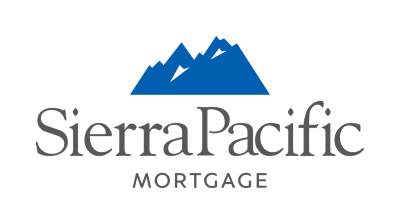 When We're Open
Day of the Week
Hours
Mon

8:00 AM

-

5:00 PM

Tue

8:00 AM

-

5:00 PM

Wed

8:00 AM

-

5:00 PM

Thu

8:00 AM

-

5:00 PM

Fri

8:00 AM

-

5:00 PM

Sat
Closed
Sun
Closed
WHAT OUR CUSTOMERS ARE SAYING
My wife and I were recommended by her co-worker about Chris. We contacted Chris and right away we knew we wanted to work with him. He was professional polite and very knowledgeable about the mortgage world. He was very fast to get us numbers and got us a good rate.
As a first time homebuyer my experience with Sierra Pacific was great. Christopher Graves and team were exceptional during my home loan process.  Very communicative team to assure all is as it should be in time for closing.
This is my second time using Chris. Our previous transaction was pretty straight forward this time Chris had to get into the weeds. He helped us navigate difficult appraisers and unique comp situations. He remained patient and provided great advice.
HIGHLY recommend Chris! He is absolutely awesome! We were first time home buyers so I had a LOT of questions and Chris graciously explained everything to me so I could understand it he was always available and most importantly... the ONLY lender to find me the package we decided to go with. I called about six lenders and no one found the loan he did! And even more importantly he closed in less than thirty days getting us into our new home ASAP! Thank you Chris and Sierra Pacific!
From beginning to the end of my purchase Chris was amazing. He made a complicated and stressful situation as easy as I could have asked for while explaining his every move. I felt like I could reach out to him at any time and he always had a response. I could tell from the beginning that I wasn't just another number and that he really cared about what he does. I highly recommend his services.
I did not want to let another day pass without letting you know how grateful I am to you Christina and your group for the great support you guys gave me to make buying my home possible. I want to let you know how fortunate I feel to have had you and your group because you guys always showed so much professionalism being there contacting me by phone and emails so very diligently taking in care all details and doing everything possible that was in your hands and beyond. Working in the way you did in the days and hours that many people would not have done made me feel the support professionalism and commitment on your part to help me reach my goal. Once again I want to express my great gratitude and send my most sincere wishes that you have a great year full of blessings and prosperity. Know that everyone I know who wishes to buy or refinance a house will have my most cheerful and sincere recommendations to do so with your team.
Christopher Graves made everything so easy! He walked us through everything and recommended what was best for us. Excellent job!! And thank you for everything.
Mr Graves was great and with his help made everything very easy and was spot on when it came to how much the monthly bill would end up being! Great Job and Thank you.
This is the third time that we have worked with Mr. Graves. He has and extensive knowledge and excellent service. We recently refinance our home and the transition was smooth. We are gratefull for the service he has done and I would definitely recommend people to work with him.
Chris was my loan officer for my recent home purchase. He did an amazing job ensuring the whole loan process was as smooth as possible. As a first time home buyer I had a lot of questions. He was able to answer them and help me understand all my loan options and recommend one that best fit my needs. He is very knowledgeable at what he does and a honest guy! I would definitely work with Chris again in the future!
I'm a first time home buyer and was referred to Chris through a friend. Chris and his team did an AMAZING Job!!! He walked me through every step of the process and was VERY patient with all my questions.
Chris made the entire process effortless by keeping us informed and updated. He was very responsive and helpful especially as a first time home-buyer. Excellent customer service rate offered was great. I could not recommend him highly enough!!
I would recommend Christopher Graves for any new home purchase or refinance. I refinance my home with him in July he and his staff made it so simple. I never had to leave my home. They came to my home for the signing. It was just so convenient. Everything went seamlessly. Chris was so helpful.
WATCH US IN ACTION
WE'RE OVER 30 YEARS STRONG

Get to know Sierra Pacific Mortgage. With over 30-years of experience, we understand the loan process.

WE ARE ONE SIERRA

We're the #ONESIERRA family and we're growing! Join our team today.

MORTGAGES ARE FOR EVERYONE

At Sierra Pacific Mortgage, we believe everyone should have the opportunity to experience the dream of homeownership.